What's in the June IPSY GLAM Bag?
Cocoa & Coconut Superfood Reviving Hydrating Mask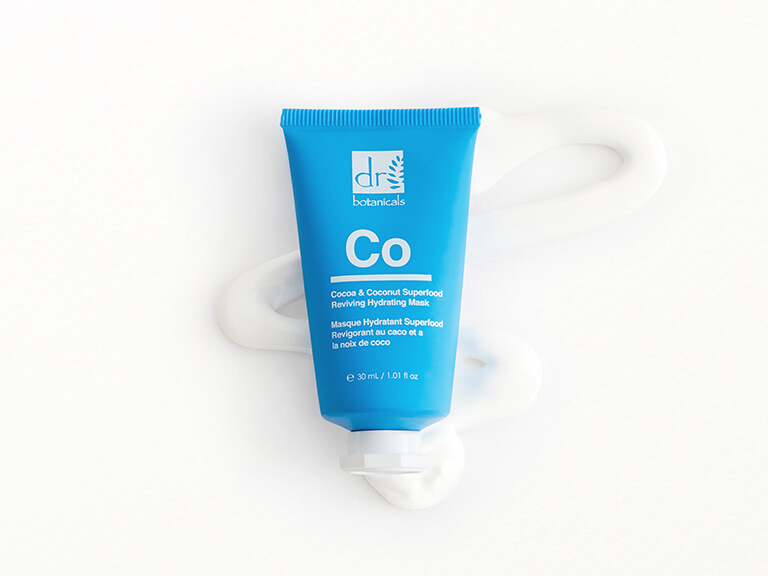 Why You'll Love It
Fact: Every skin type can benefit from a weekly hit of hydration—and that's where this mask comes in.
Cocoa butter packs a powerful moisturizing punch, leaving you with a soft, dewy glow.
Fatty acid-rich coconut oil restores your skin's protective barrier. A must for keeping moisture and water in and germs and bacteria out.
This healthy mask is vegan and cruelty-free, too.
Weighing in at 30 ml
About The Brand
DR. BOTANICALS apothecary brings together science and superfoods to create innovative, natural, ecological, and vegan-friendly skincare treatments. Their products are free from harmful chemicals such as synthetic perfumes, colorants, and parabens.
How to Use It
Smooth a thin layer of this mask onto clean skin, avoiding your delicate eye area. Leave it on for up to 10 minutes and then wash it off. For max hydrating results, use it two to three times a week.
CELEFIT
Perfect Cleansing Oil Foam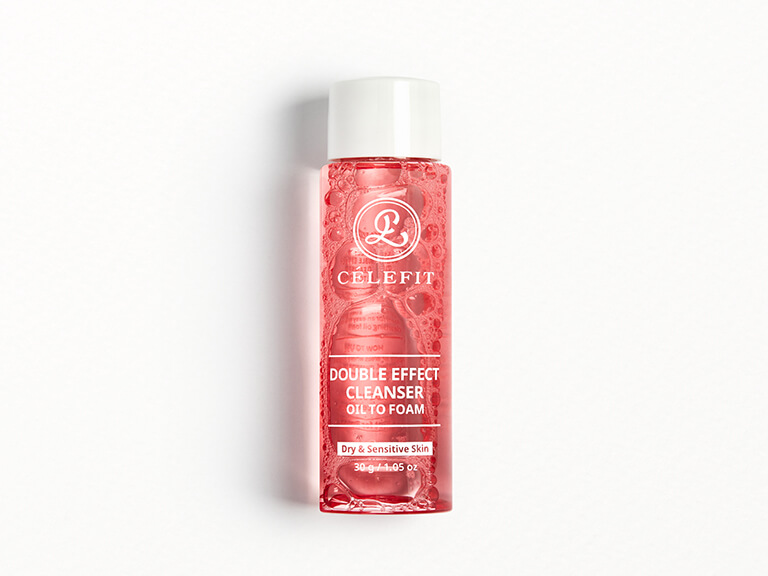 Why You'll Love It
Washing your face at the end of the day shouldn't feel like a chore. This gentle oil cleanser turns into a deep-cleaning foam to dissolve everything from waterproof makeup to long-wearing sunscreen with ease.
Just because it's made with oil, doesn't mean it'll clog your pores. Macadamia ternifolia seed oil mimics your skin's natural oils to hydrate without creating congestion.
This multitasker doesn't just cleanse, it treats skin too. Acai fruit oil soothes inflammation and kickstarts skin's regenerative processes, while adansonia digitata oil gives skin the vitamins and essential fatty acids it needs to be strong and healthy.
The cruelty-free, plant-based formula is safe for all skin types, including sensitive.
Weighing in at 1.05 oz
About The Brand
CELEFIT's mission is to help you find your own beauty and identity with help from their unique, innovative products.
How to Use It
Massage a quarter-sized amount of this oil onto dry skin to dissolve makeup and dirt, then add some water to create a deep-cleaning foam. Rinse well with lukewarm water.
PACIFICA BEAUTY
Cherry Gold Highlighter & Blush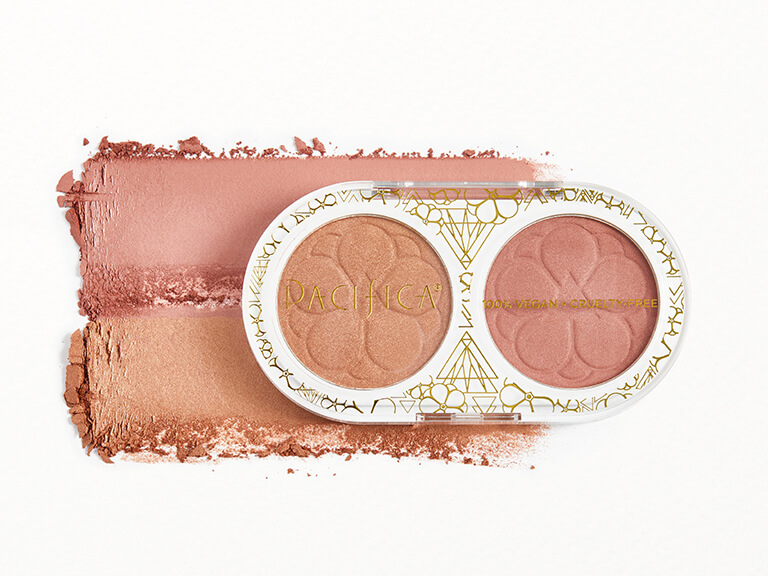 Why You'll Love It
Our summer makeup mantra? You can't have enough glow. It's the reason we're in love with this shimmery blush and highlighter.
Whether your skin's craving a healthy flush or you want to make your features pop, this duo has got you covered.
A hit of moisturizing coconut oil ensures these pretty powders won't cake, crease, or settle into fine lines throughout the day.
There's a lot to love. Not only is this set made with all-natural, skin-friendly minerals, it's cruelty-free and vegan too.
This palette's compact size and built-in mirror are practically made for doing your makeup on-the-go.
Weighing in at 8 g
About The Brand
PACIFICA has become known as the most innovative, creative natural beauty brand on the market with a full range of cosmetics, perfumes, and skin care. Their brand mission is to support women, animals, and the planet.
How to Use It
Use a makeup brush to apply these powders on your cheek bones, forehead, chin, or anywhere you want a hint of color and glow.
INMO
Velveteen Dream Shadow in Kween Bee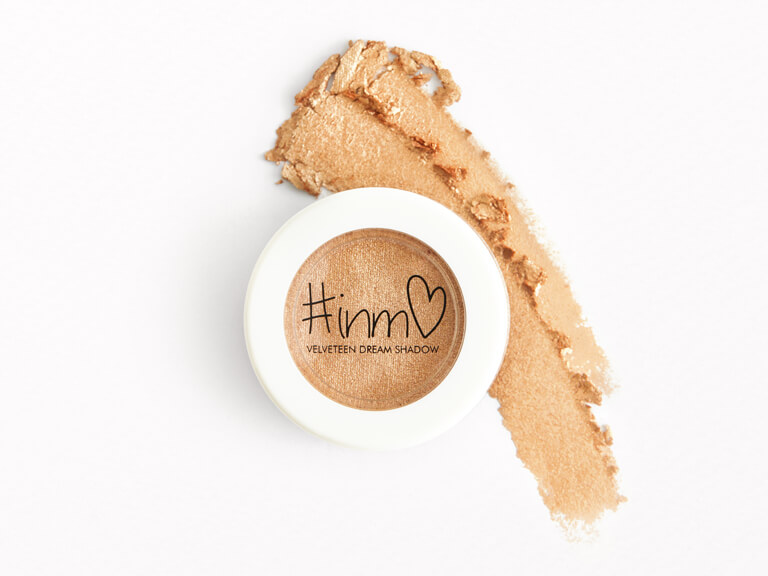 Why You'll Love It
This eyeshadow goes on soft and creamy, and feels luxuriously smooth on your skin—just like velvet.
This highly-pigmented eyeshadow is so versatile: Use it to create a pretty wash of gold, to line your eyes, or on the inner corners for a pop of shimmery.
Gold colors are a great way to glam up your spring and summer looks. And Kween Bee is a luminous shade that's universally flattering.
Want to intensify the pigment? Wear it wet.
INMO's eyeshadows are cruelty-free and paraben-free.
Weighing in at 2.5 g
Full Size, MSRP $9
About The Brand
INMO stands for "I'm Not Missing Out" and they create on-trend products that you always want to carry in your makeup bag. Their goal? To make creating eye-catching beauty looks easy (and fun).
How to Use It
Blend it all over your lids, use it to line your lash line, or dab it onto the center of your lids and inner eye corners to highlight them and add dimension.
SUGAR COSMETICS
Kohl of Honor Intense Kajal in Black Out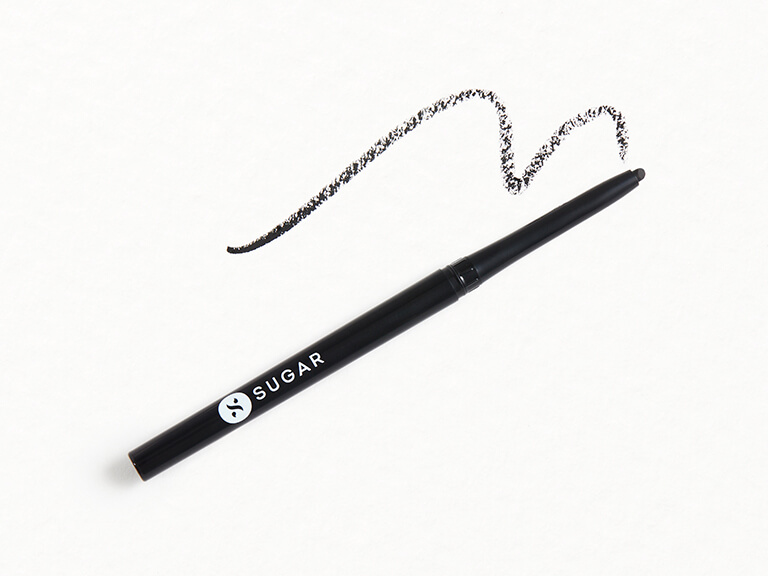 Why You'll Love It
Cat eyes, bold wings, simple streaks—whatever your goal, this wax-based eyeliner glides on smoothly to create a variety of looks with ease.
The highly-pigmented, transfer-resistant, smudge-proof, and waterproof formula is built to last (for up to 12 hours!) and won't smudge, even if your skin's on the oilier side.
Flawless lines are a no-brainer, thanks to this kajal's ergonomic design. It fits comfortably between your fingers, giving you more control.
The twist-up tip means no sharpening—it's ready for tightlining or dramatic sweeps whenever you are.
Like all of SUGAR COSMETICS' eyeliners, it's paraben-free.
Weighing in at 0.25 oz
About The Brand
India-based SUGAR COSMETICS' goal is to deliver high quality products in on-trend colors that are easy to apply. Look to SUGAR if you need to feel pulled-together in an instant—especially when you're on the go.
How to Use It
Line your upper lash line, thickening your line as you reach the outer corner of your lid. Then, wing it up and out.